Introduction
1.Type C USB charge, In-put: DC5V, 1A
2.Battery capacity:1800mAh
3.3 Seconds fast heating, temperature range is 50,55,60℃
4.Intelligent Thermostat Control
5.3 Modes of vibration fucntion to choose, to relieve pain by vibration
6.3 Levels of heating function to choose
7.It needs 2 hours for full charge, uauslly can be used for about 2 hours
8.Easy to operate, one button for vibration, one button for heating
9.Smart,light and slim design, easy to carry, can use at anywhere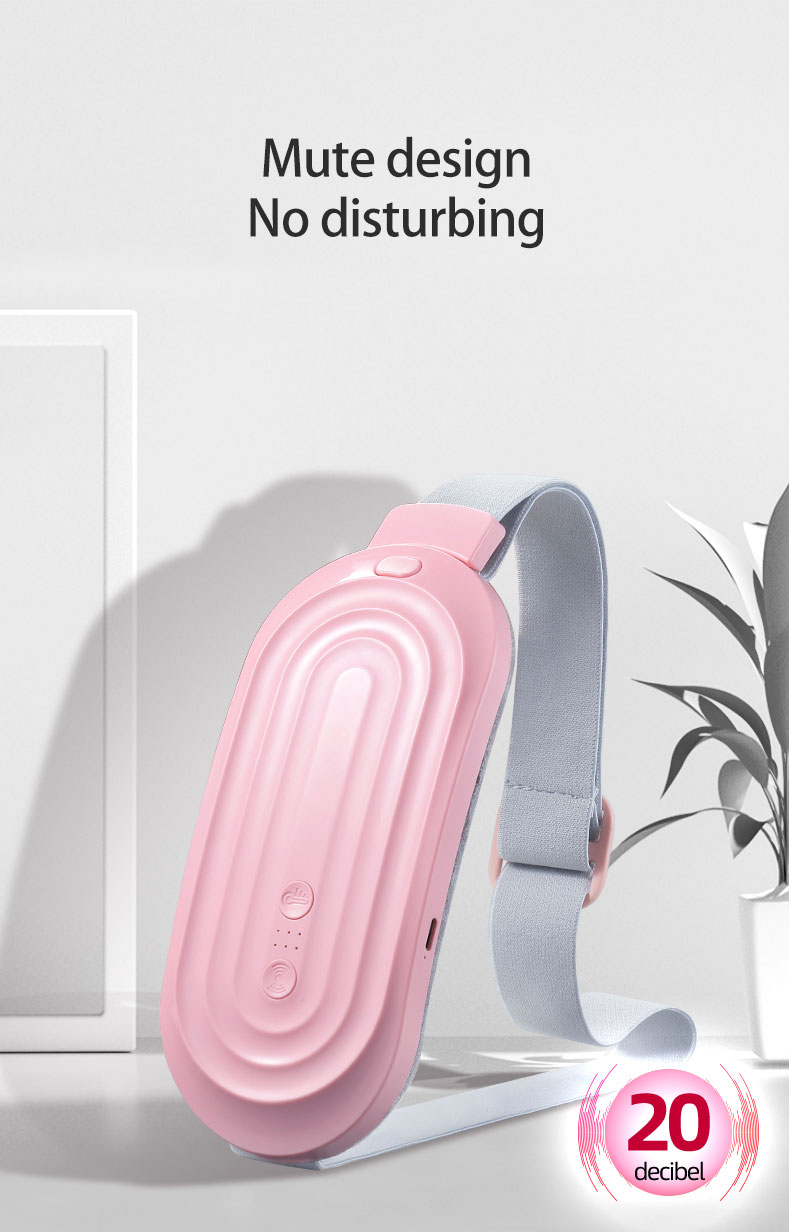 Feature
1. Relieve menstrual pain: Use the latest far-infrared heat and provide heat to the body. It can be safely and quickly heated in 3 seconds.
Suitable for menstrual cramps, stomach cold, muscle soreness and other pain.
2. 3 adjustable modes: low / medium / high heat, to meet your different needs. The first level is 50 °C, suitable for daily warming, the second level is 55 ° C,
normal menstrual care, and the third level is 60 ° C, relieve menstrual pain.
3. Fast heating and safety: Fast heats up to 50 °C in 3 seconds, so you don't have to wait. The temperature is controllable, it can be safely worn inside,
and it is very thin and easy to carry.
4. Adjustable size: Elastic waistband design, flexible adjustable waistband for all body types, while being able to lock in the desired position for heating.