EMS Trainer can help you tone, tighten and firm your hips and buttocks that you've always wanted! With U shape pad for hips. Self-training at home, in the gym and office. Ergonomic pad design enables great adhesiveness to the hips. Electrical stimulation of the gluteal muscles

S

timulate the muscle nerve 

and

 the pulse of the movement of the signal to the muscles, to promote the muscle to complete the contraction movement, energy consumption, burning too much fat, so as to achieve weight loss.
Model Number

 

LJ-307

Color:
 

O

range
Material
 ABS, PU
Weight and size:
150G, 23*15.2*2.8cm
Technology
 EMS Technology
Mode
 A-F(6 modes)
Intensity
 

10

 classes

P

ower supply
 2 x AAA Battery(Not Included)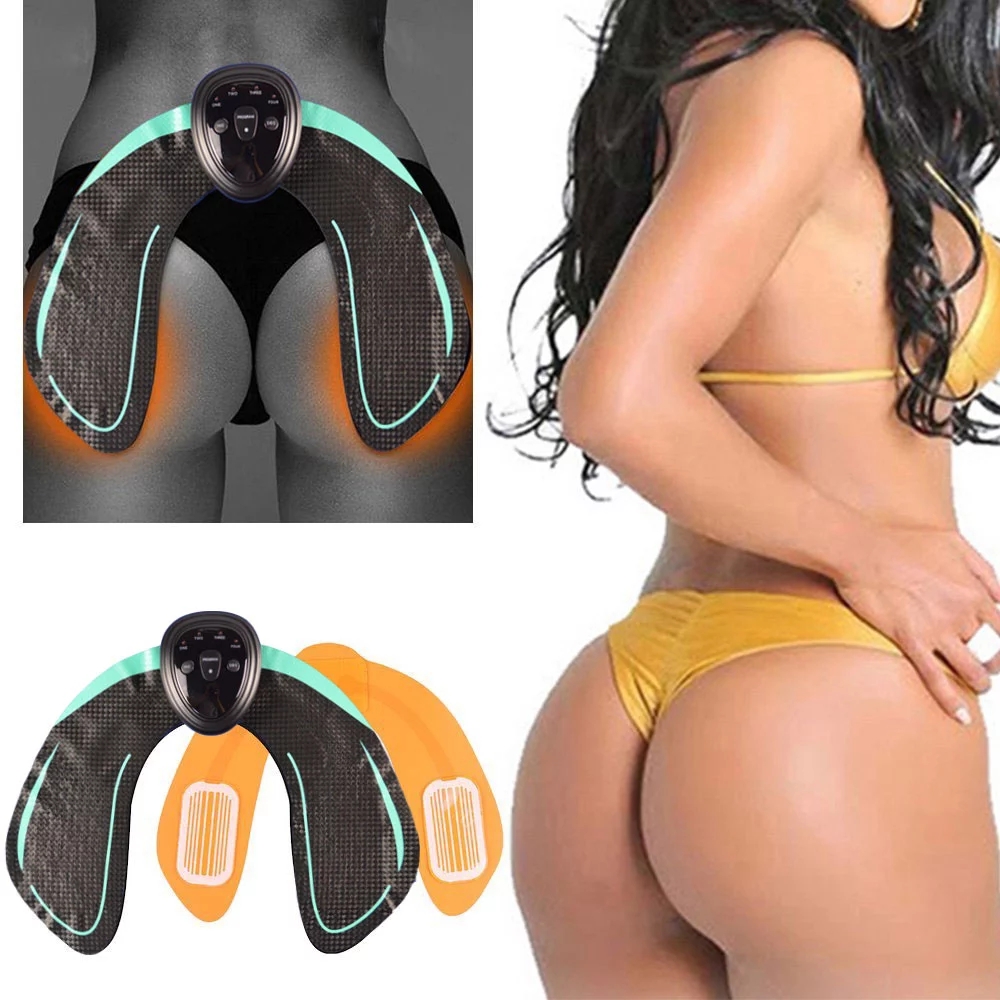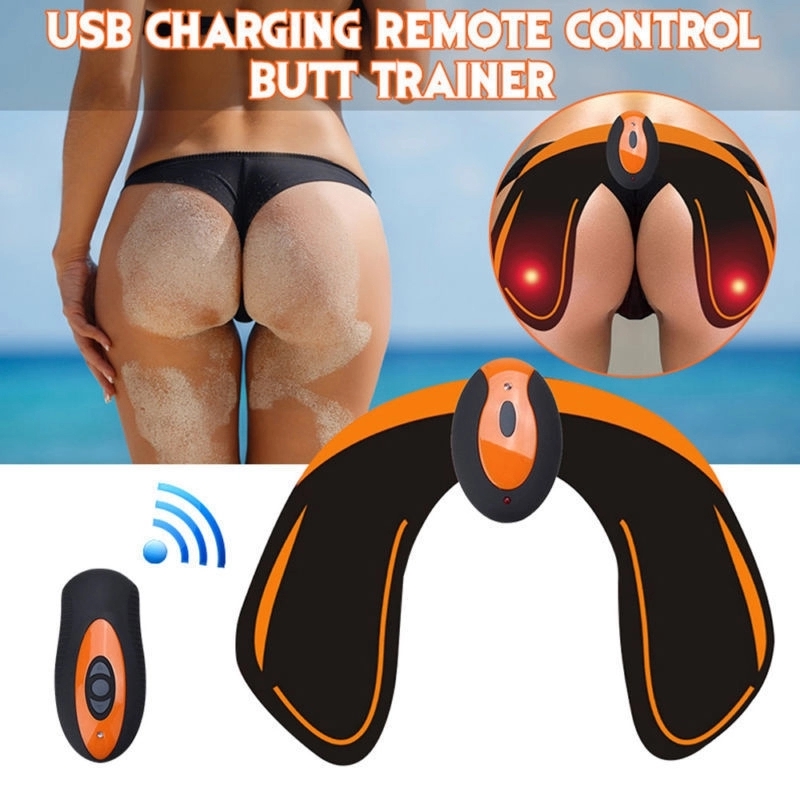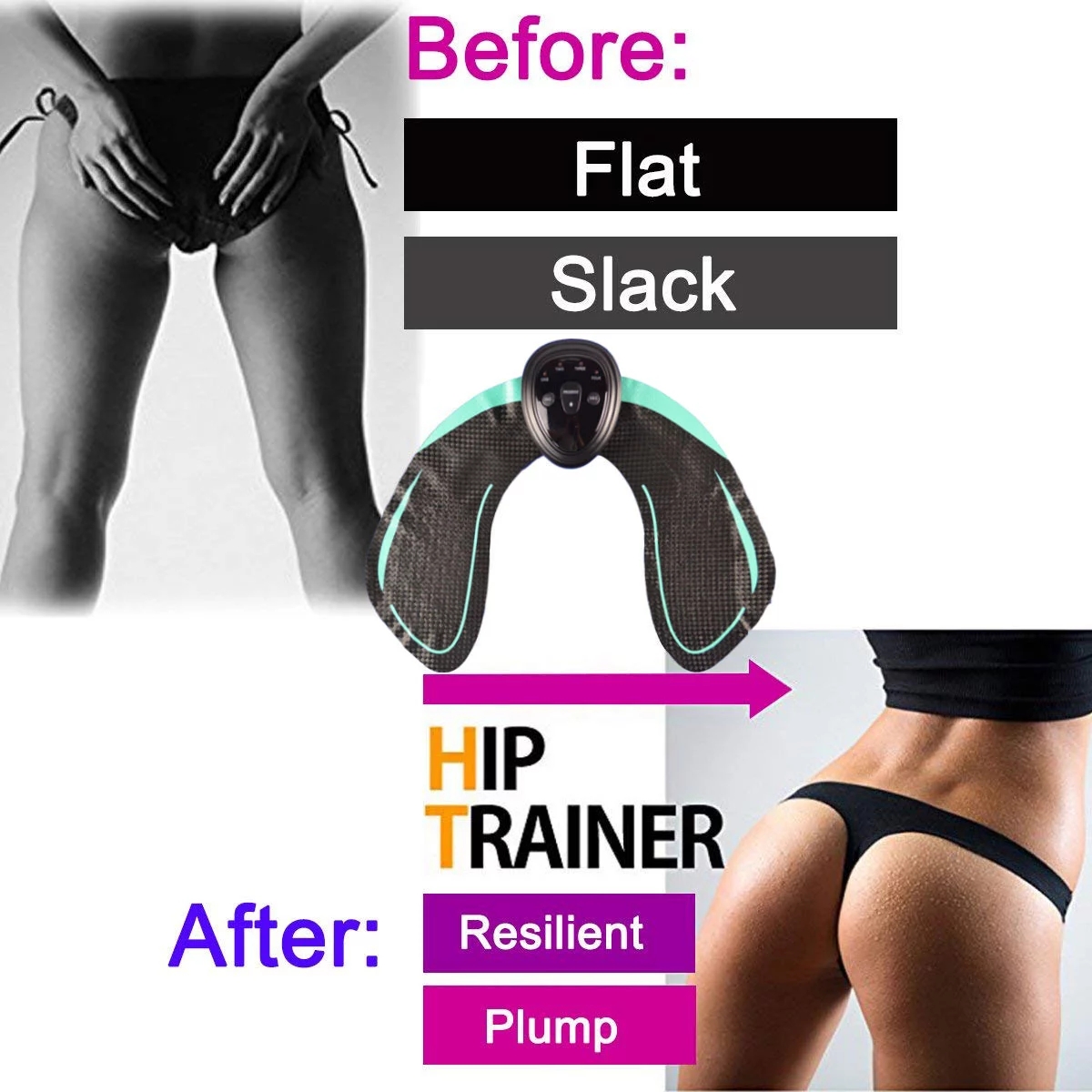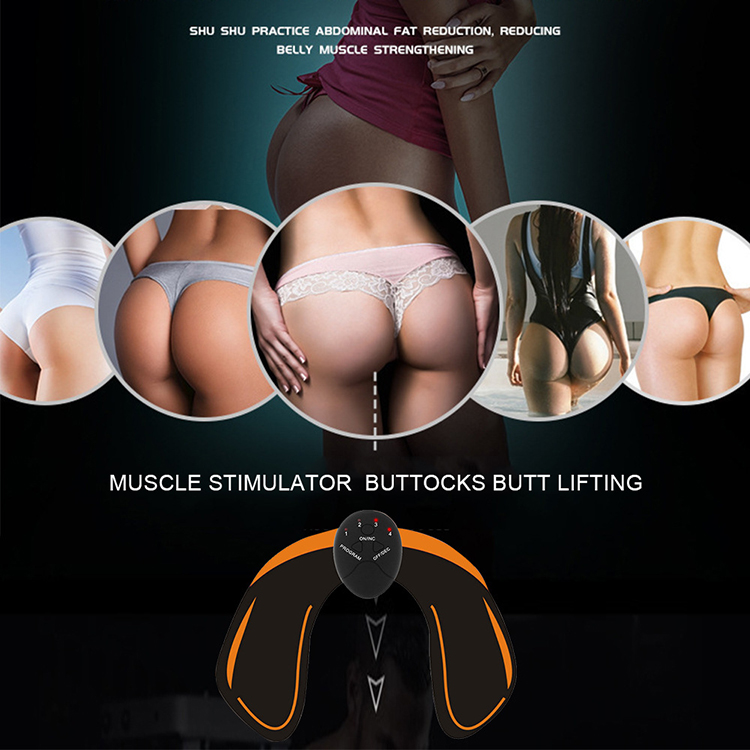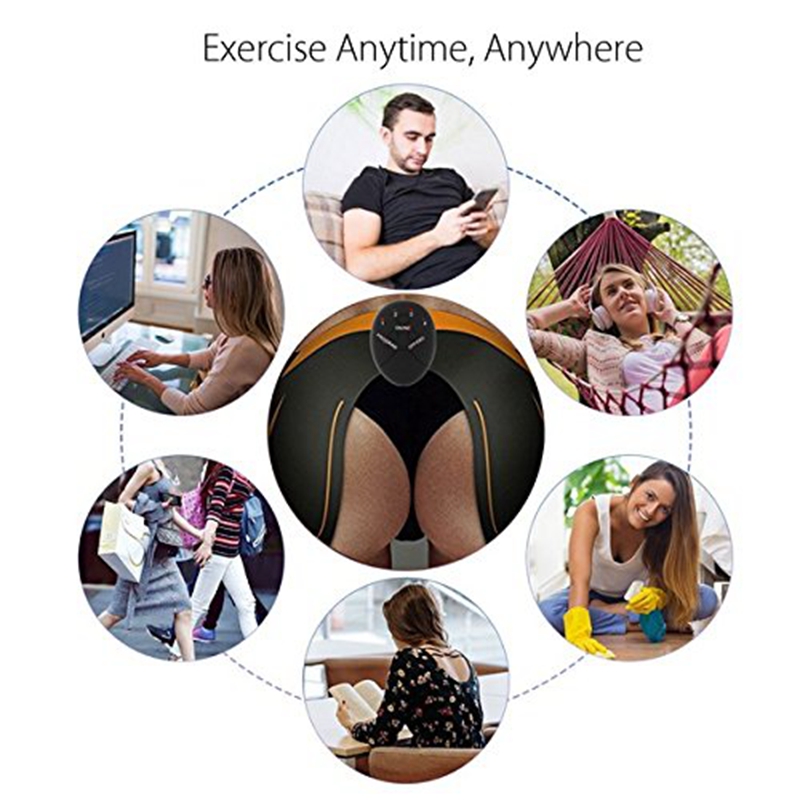 1. Electrical muscle stimulation to promote muscle movement, scientifically tighten your body muscles, achieving perfect figure. 2. EMS hip Massager can shape the women hip line effectively, release preesure and lift hip muscle without sport. 3. This butt trainer provides 6 exercise modes to choose, adopts 10 intensity levels, and can be used anytime and anywhere. 4. Adopt high-grade soft PU, just paste the backside muscle toner, you could tighten your hip while lying, sitting and anytime. 5. The gel is skin-friendly, reusable, sustainable, harmless and non-toxic. 6. Powered by AAA batteries. Easy to operate. 1.For first time use, please try the low intensity to adapt the device, later you can try the a higher intensity level.  2.Device will turn off automatically after 12 seconds, if you don't do anything.  3.Please re-cover the adhesive pads with protective layer after workout, to prevent adhesive pad from drying. 1.Slide the battery cover off 2.Install 2PCS AAA battery correctly 3.Attach the device onto the hips pad 4.Remove the storage sheet 5.Position the hips pad onto your hips 6.Press the ON/INC button to turn on 7.Press the program to choose your modes 8.Press the ON/INC button to increase intensity or OFF/DEC button to decrease the intensity