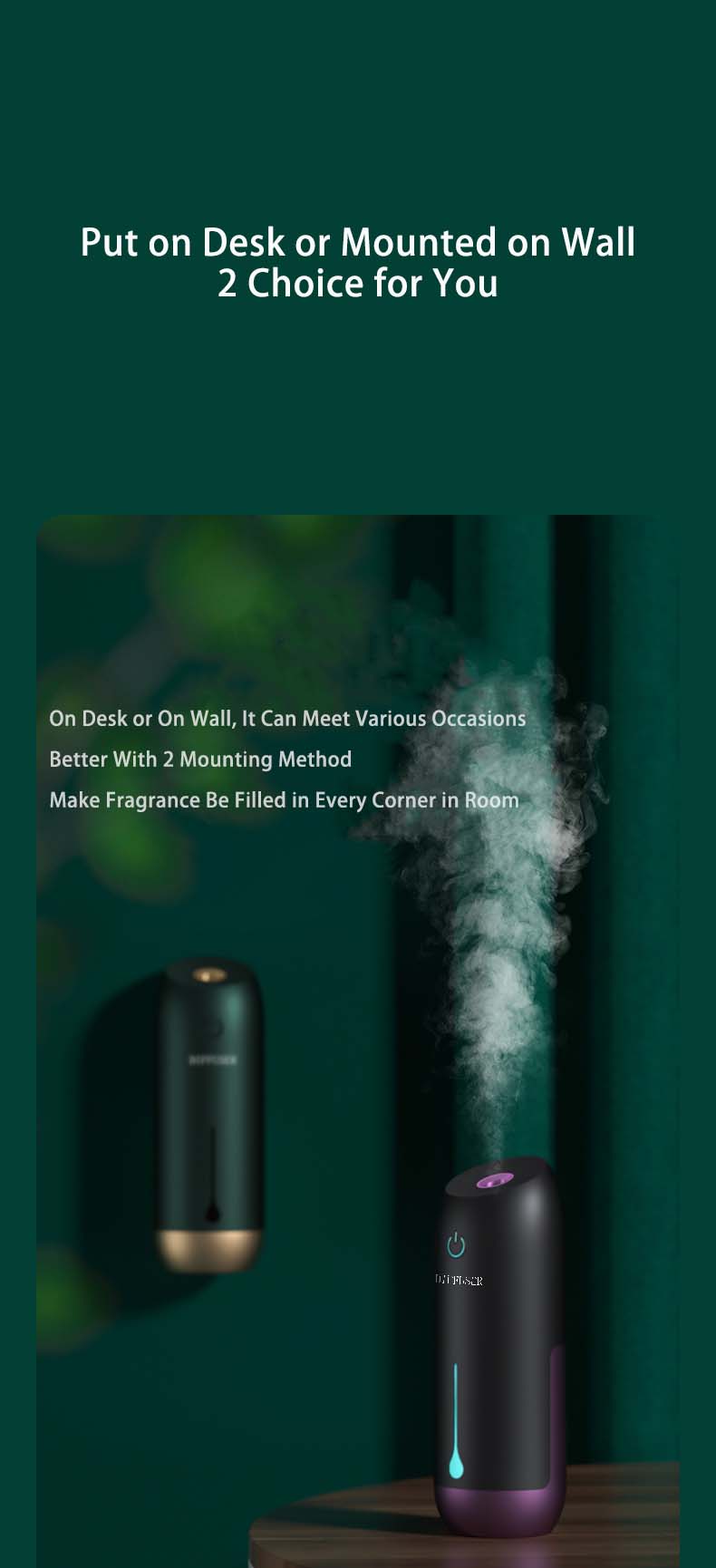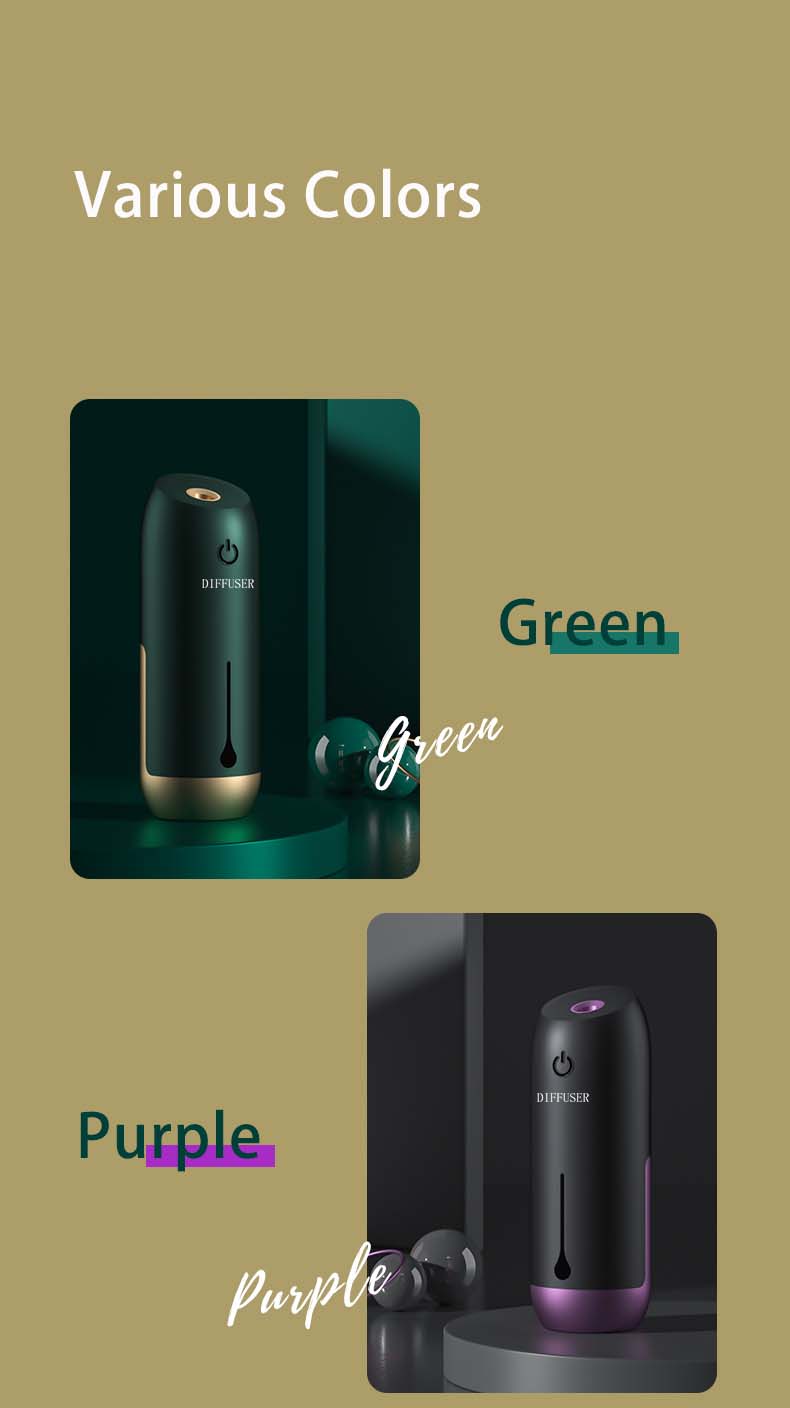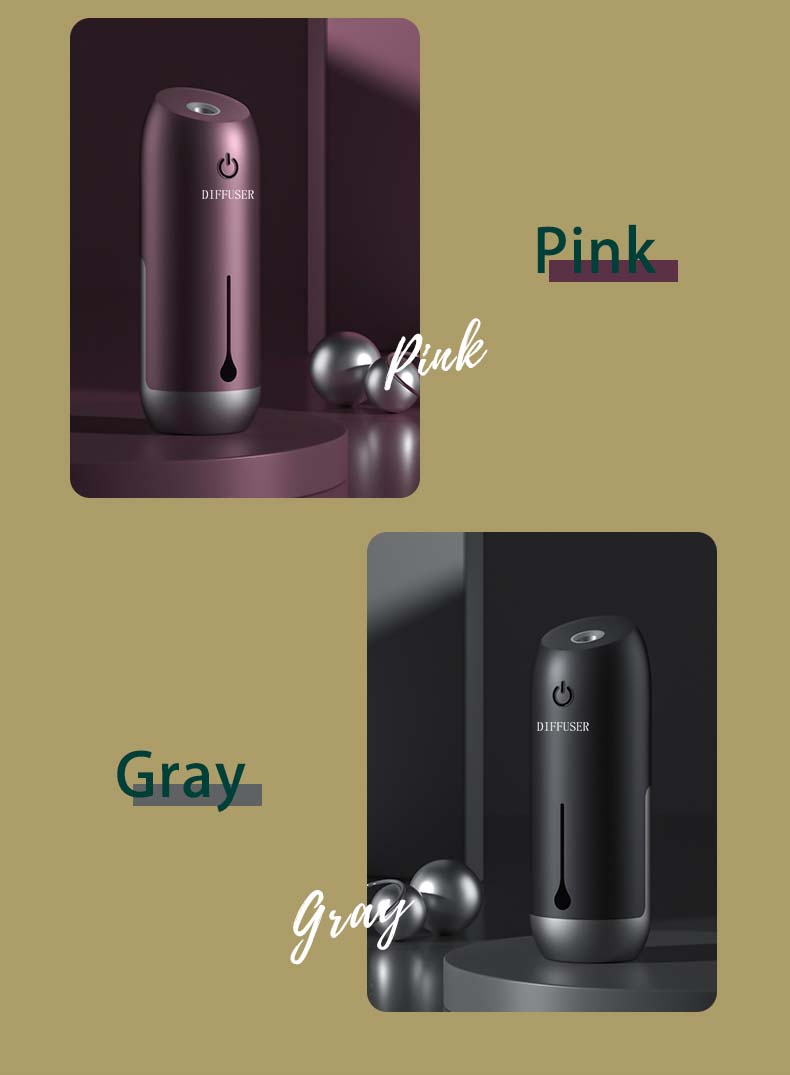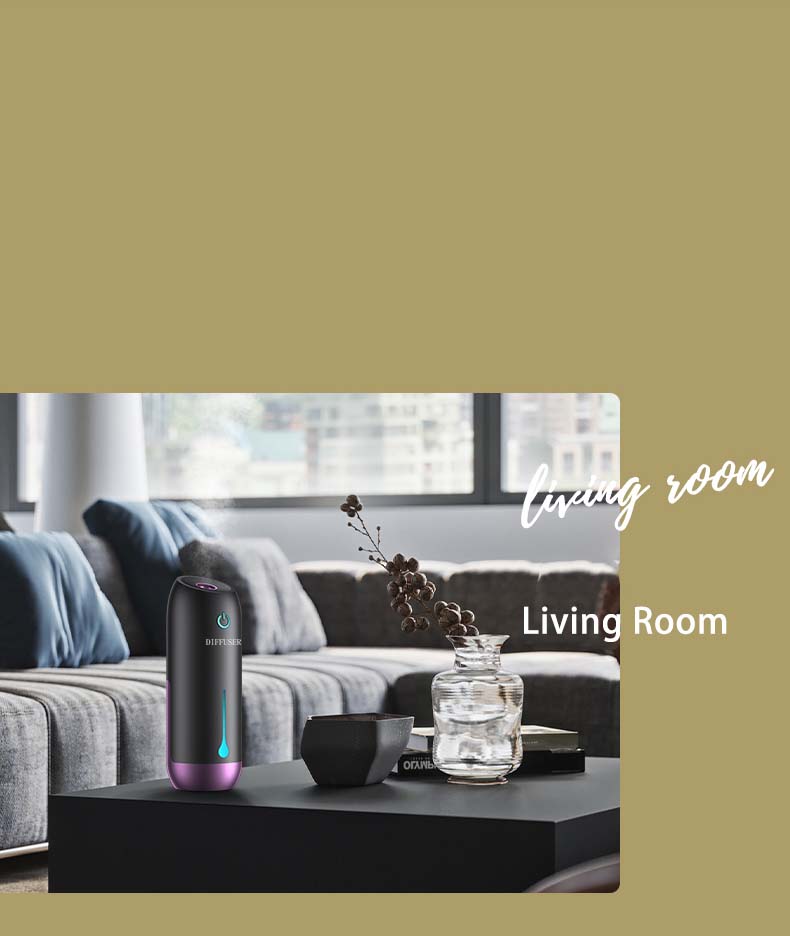 1. Fresh air, clean air, creat a good atmosphere. 2. 3 timing mode. 3. Battery operated, work wirelessly. 4. Low noise. 5. Easy to install and operation.6. 2 choice for you. Can put it on desk or mounted on wall. 7. Coverage about 50m². 8. Convenient to charge with adapter, laptop or power bank. 9. Low battery alarm.● Can enhance energy and promote digestion

,

 can relieve stress

.

● Can calm nerves and help focus

.

● Can reduce stress and improve skin conditions

.

● Can improve mood and reduce anxiety

.

● It can be used to treat headaches, nausea and skin health problems

.

● Can resist infection and enhance immunity

.

● Can help depression, childbirth and sexual desire

.

● Essential oils are extracted from plants, which are naturally metabolized by the body. As long as they are used properly, they will not burden the body.